Meet Mosha the elephant, she lives at a hospital run by the Friends of the Asian Elephant foundation in Thailand, and is officially the first elephant in the world to receive a prosthetic leg.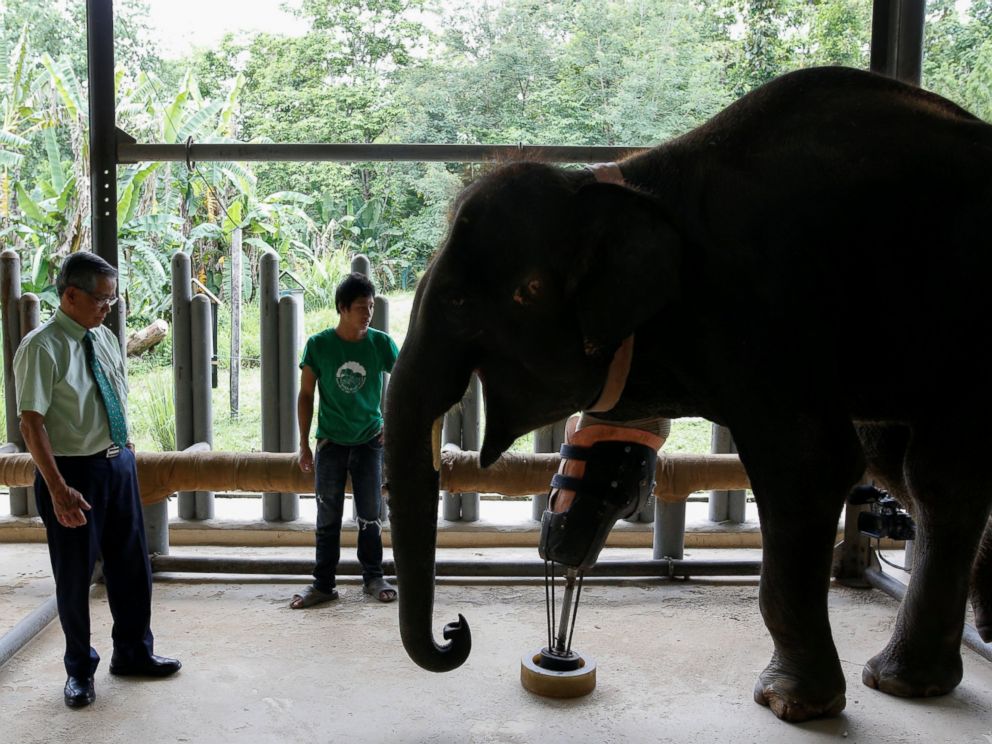 Mosha was only 7 months old when a landmine on the Burmese border, took her front right leg, (according to the FAE's website)
As she's got older, the injury to her leg has put an enormous amount of pressure on her other leg and her spine. Luckily, the FAE was able to give Mosha a prosthetic leg, and the organization is now designing and creating new Prosthetic Legs to help the growing elephant. At the time of the injury, Mosha only weighed around 1,300 pounds. Now, she weighs over 4,400 pounds, so the original design didn't hold her weight.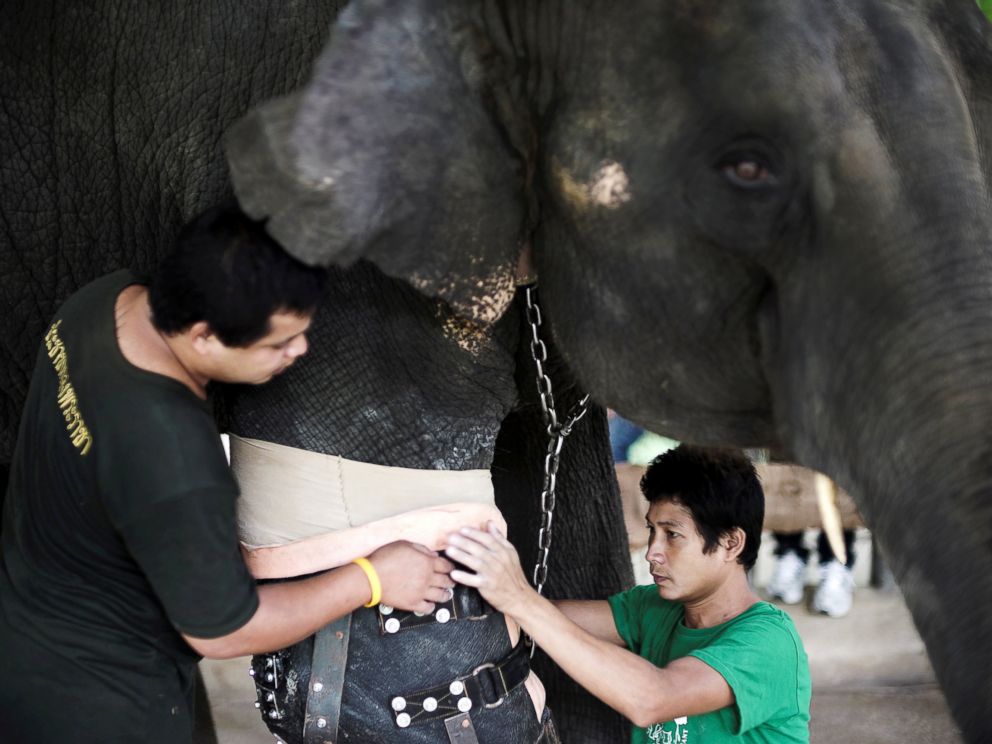 When Mosha waits for a new prosthetic leg, she is able to do things like lean against rails in order to relieve some of the pressure, the site says. 'Designing and constructing her new prosthetic is a very complex process.'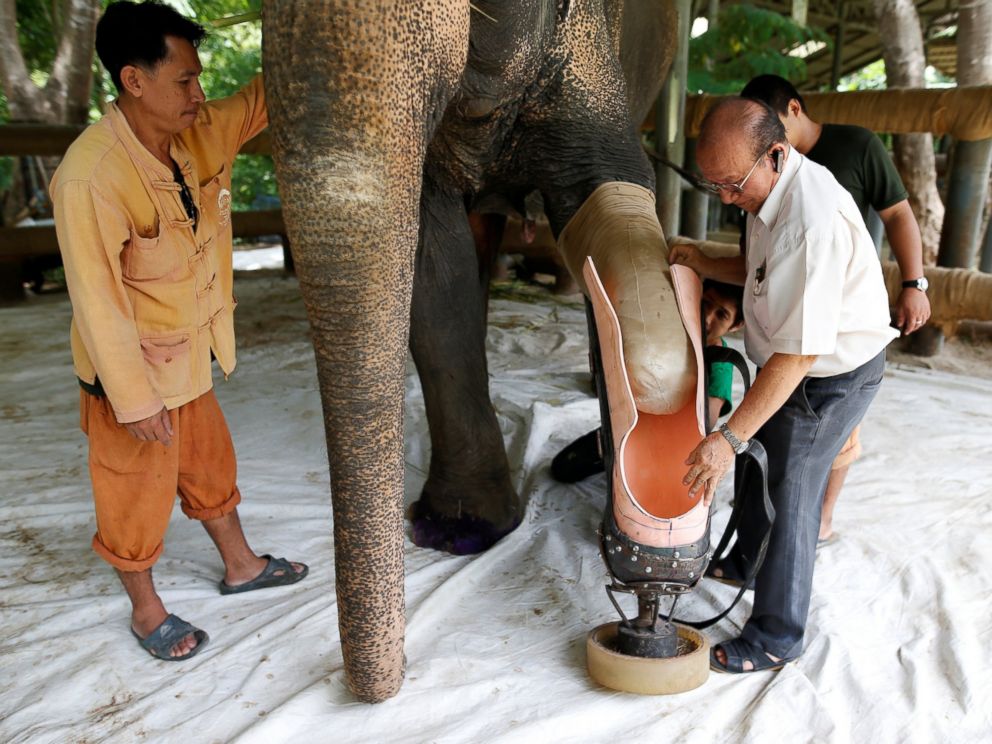 Another Elephant Motola, has also been given a prosthetic leg. She was the second elephant to receive one, after Mosha. Unfortunately, Matola is not as comfortable in her new leg as Mosha is due to her growth patterns.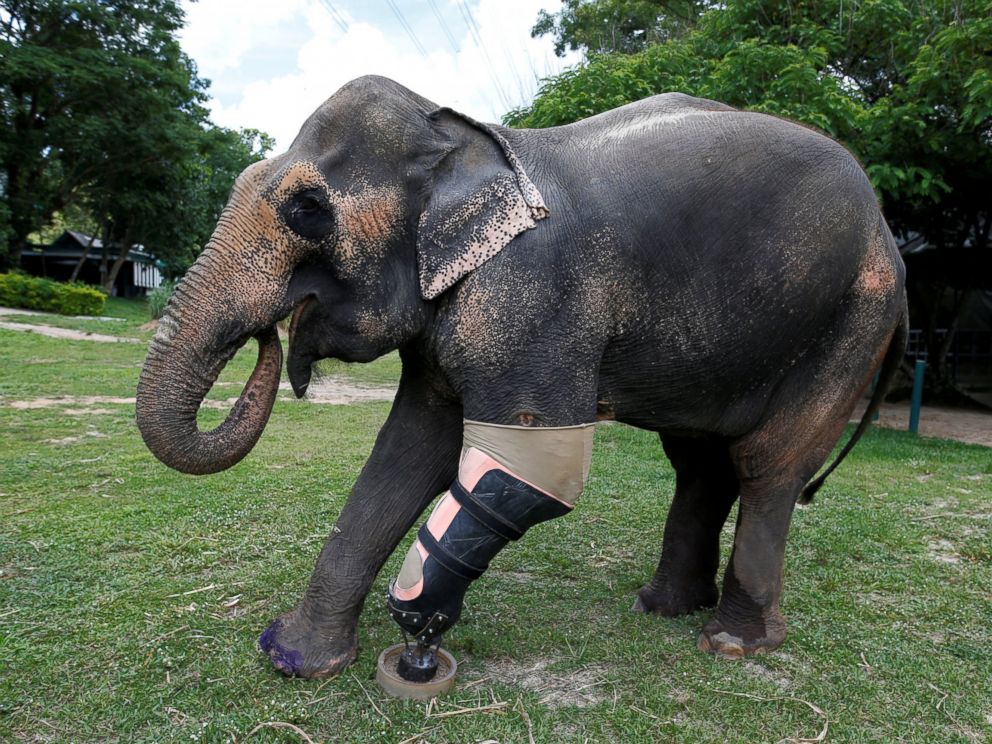 FAE recently opened a prosthesis factory to its facility, which they hope will make the process more affordable and efficient, and allow them to help more Elephants, who have similar injuries.